Bureau of Justice Assistance (BJA)
The Bureau of Justice Assistance (BJA) provides leadership and assistance to local criminal justice programs that improve and reinforce the nation's criminal justice system. BJA's goals are to reduce and prevent crime, violence, and drug abuse and to improve the way in which the criminal justice system functions. In order to achieve such goals, BJA programs illustrate the coordination and cooperation of local, state, and federal governments. BJA works closely with programs that bolster law enforcement operations, expand drug courts, and provide benefits to safety officers.
BJA Website
BJA consists of three key areas: Policy, Programs, and Planning
The Policy Office acts as a national leader for criminal justice policy, training, and technical assistance to advance the direction of justice. It also acts as a connecting point with national organizations to set policy and help broadcast information on the best practices.
The Programs Office organizes and manages all state and local grant programs. It functions as a direct line of communication to states, territories, and tribal governments because the office is responsible for providing assistance and coordinating resources.
The Planning Office is responsible for providing overall BJA-wide coordination. It handles planning, communications, and budget formulation and execution.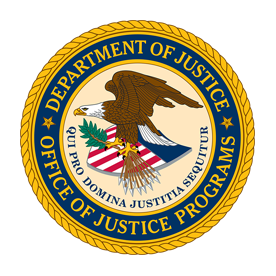 About Jon
As a volunteer law enforcement leader, Mr. Adler served as the Vice Chair of the National Law Enforcement Officers Memorial Fund (NLEOMF). Mr. Adler has also served on the NLEOMF Board of Directors since 2008. Additionally, Mr. Adler served as the Federal Law Enforcement Officers Association (F.L.E.O.A.) Foundation's National President. The F.L.E.O.A. Foundation is a charitable organization that supports federal law enforcement officers and their families, and serves on national campaigns such as the National Center for Missing and Exploited Children's Take 25 program and the National Law Enforcement Museum.
Mr. Adler previously served on the Board of Directors of the Federal Law Enforcement Officers Association (F.L.E.O.A.) for 13 years, seven of which he served as National President. In this capacity, Mr. Adler directed the largest national, non-profit, non-partisan professional association that exclusively represents federal law enforcement officers. Mr. Adler also served as the first Chair of the Congressional Badge of Bravery Federal Review Board, chartered and served on the Department of Homeland Security Federal Law Enforcement Advisory Board, and served on the Executive Board of the International Council of Police Represented Associations.
Mr. Adler has been an active-duty federal law enforcement officer since 1991 and most recently worked for the United States Attorney's Office in the Southern District of New York. In his capacity as a Criminal Investigator and Chief Firearms Training Officer, Mr. Adler oversaw the district's Use of Force training program.
Mr. Adler is also a proud member of Beta Gamma Sigma (National Business Honor Society), Kappa Delta Pi (International Honor Society in Education), and a charter member of the International Law Enforcement Educators and Trainers Association. In the course of his 25 years of service in law enforcement, Mr. Adler was proud to serve as a First Responder at Ground "Hero" on September 11th, 2001. He has his undergraduate degree in Business Administration (graduated magna cum laude) and his Master's degree in Human Resource Administration and Training, with an emphasis in law enforcement (graduated magna cum laude).