Justice Department Honors Outstanding Actions to Protect Children
Wednesday, May 23, 2018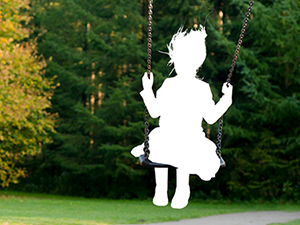 Today, the Department of Justice and the Office of Justice Programs recognized extraordinary individuals and their actions that made our communities safer for children.
Members of a state-level task force, two law enforcement officers, and a private citizen received awards for recovering missing and abducted children and investigating cases of child sexual exploitation. The ceremony was part of the annual commemoration of National Missing Children's Day, organized by OJP's Office of Juvenile Justice and Delinquency Prevention and held in Washington, DC.
Acting Associate Attorney General Jesse Panuccio presented the following awards:
The Attorney General's Special Commendation, to the Maryland Internet Crimes Against Children Task Force, represented by Sergeant Anthony London, Trooper Charles Cummings, Trooper Brian Dadds, Trooper Andrew Franzen, and Trooper Zachery Sarver, all of the Maryland State Police; and Special Agent Mark Joyner of Homeland Security Investigations.
Last October, the task force received a tip and stepped into action. The victim revealed that, as a child in the early 1990s, he was sexually assaulted several times by a trusted community member. He gave the names of others he had seen assaulted and reported that the suspect took photos and produced videos of his crimes, leading investigators to uncover 26 victims. Some of the crimes dated to the 1970s. Prosecutors have charged the suspect with multiple sex offenses and are weighing additional charges.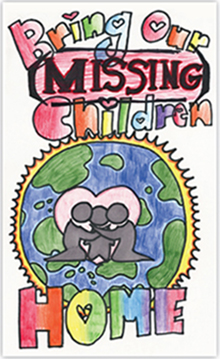 The Missing Children's Law Enforcement Award, to Detective John Witherspoon of the Montgomery County, Maryland, Police Department. When a 15-year-old girl ran away from her home in late 2016, he scoured locations every day where she had been seen. When her remains were found after eight weeks, he worked with local police and was instrumental in finding the gang members involved with her murder. He also supported the victim's family in the aftermath of her death. It should not go unmentioned that Detective Witherspoon investigated not only this case, but 166 more involving missing children in 2017, and he located every one of them.
The Missing Children's Child Protection Award, to Detective George Higgs of the Charles County Sheriff's Office, La Plata, Maryland. When a 16-year-old student complained of receiving sexually explicit messages, Detective Higgs led an investigation in late 2016 that discovered thousands of files of child pornography, resulted in the arrest of a child predator, and identified 42 victims, who were aged 13 to 17. He also helped the prosecutor's office prepare three indictments. Authorities charged the suspect with 219 counts of sexual assault, production of child pornography and other offenses. He received a sentence of 105 years in prison on federal charges and 190 years on state charges.
The Missing Children's Citizen Award, to Colin Blevin from Santa Clara, California. In July 2017, Mr. Blevin prevented a suspect from escaping with an abducted one-year-old child in a stolen car and protected the child until police arrived. His actions led to apprehension of the child's captor, who is now serving five years in prison, and the child's return to his family.
In addition to its support of National Missing Children's Day, OJP protects children from abuse and victimization through multiple programs, including the following:
Internet Crimes Against Children Task Forces battle technology-facilitated child exploitation nationwide. Their investigations have led to the arrests of more than 83,000 individuals???more than 10,300 in the last year alone.
Through Project Safe Childhood, the Department brings to justice those who use the Internet to exploit children, with the collaboration of our U.S. Attorneys' offices, the Child Exploitation and Obscenity Section, and federal and local law enforcement.
The AMBER Alert program has helped recover more than 920 abducted children. It works through a network of law enforcement and transportation agencies, state partners, and a growing secondary distribution system of Internet providers and wireless carriers. In partnership with the National Center for Missing & Exploited Children, OJP continues to make this vital public resource more effective and more capable of reaching every community, including those in Indian country.
The heroes honored today show the tremendous impact individuals can have in bringing missing and exploited children home to safety, and in holding their offenders responsible. OJP is unwavering in its commitment to this critical mission.