HOT TOPICS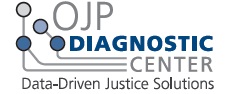 OJP Diagnostic Center Resource Guide: Reforming the Assessment and Enforcement of Fines and Fees
Justice system reform has captured the attention of the American public. While the discussion generally has focused on sentencing policies, police accountability, and reentry, recent efforts by state court judges, court administrators, and advocates have brought attention to a less-examined but equally significant issue. .


OJJDP Observes National African American History Month
Watch a video of Administrator Listenbee discussing the Office's ongoing efforts to eliminate racial and ethnic disparities within the juvenile justice system in this issue of OJJDP News @ a Glance.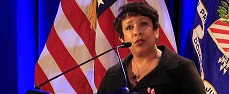 Attorney General Loretta E. Lynch Delivers Remarks at National Law Enforcement Conference on Child Exploitation
In 2015 alone, 61 coordinated ICAC task forces representing more than 3,500 federal, state and local law enforcement and prosecutorial agencies conducted more than 54,000 investigations that resulted in the arrest of more than 8,500 individuals.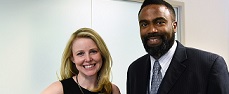 Working Together to Prevent Cycles of Harm blog from Department of Justice Second Chance Fellow Daryl Atkinson
Americans are conditioned to view victims and incarcerated people as two separate if not mutually exclusive categories. As two attorneys privileged to work on the front lines of criminal justice policy reform, each in fellowships designed to build bridges and elevate the voices of impacted communities, we understand the need to address these oversimplified notions.

ON THE JOB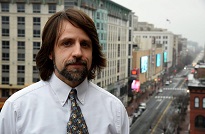 Lee Mockensturm, National Institute of Justice, Web Content Manager
He's instrumental in getting key information about the National Institute of Justice (NIJ) out to the public.