Changing Minds

Adults play key role healing children exposed to violence.

Examining issues related to violence in Indian Country and Alaskan Villages

New NIJ video illustrates findings of recently released study.
HOT TOPICS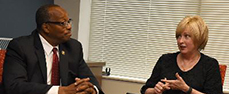 Reconsidering Juvenile Life Sentences blog
Montgomery will have a far-reaching impact, not only on those now eligible for a life beyond the prison walls and their family members, but also on the family members of victims of these crimes.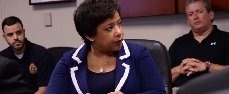 Attorney General Loretta E. Lynch Delivers Remarks in Orlando
The Attorney General announces funding from OJP's Office for Victims of Crime and Bureau of Justice Assistance to support Orlando victims and responders.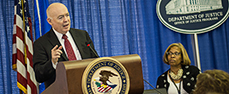 Federal-State-Local Cooperation in Animal Welfare Enforcement
"We feel safer if they are safe." This was a sentiment voiced during a recent roundtable discussion on Animal Welfare Enforcement that the Environment and Natural Resources Division (ENRD) and Office of Justice Programs hosted at the Justice Department.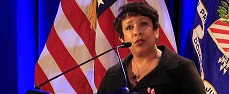 Attorney General Loretta E. Lynch Delivers Remarks at National Law Enforcement Conference on Child Exploitation
In 2015 alone, 61 coordinated ICAC task forces representing more than 3,500 federal, state and local law enforcement and prosecutorial agencies conducted more than 54,000 investigations that resulted in the arrest of more than 8,500 individuals.

ON THE JOB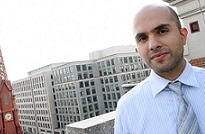 Yahya Fouz, Office of Sex Offender Sentencing, Monitoring, Apprehending, Registering, and Tracking, Senior Policy Advisor for Indian Country
He works daily with some of the most disadvantaged communities in the United States to safeguard them from one of the most underreported crimes in the country--sexual violence.