On the Job
Meet Maria Fryer, BJA's champion for Justice and Mental Health Policy and Programs
By Jim Goodwin
Office of Communications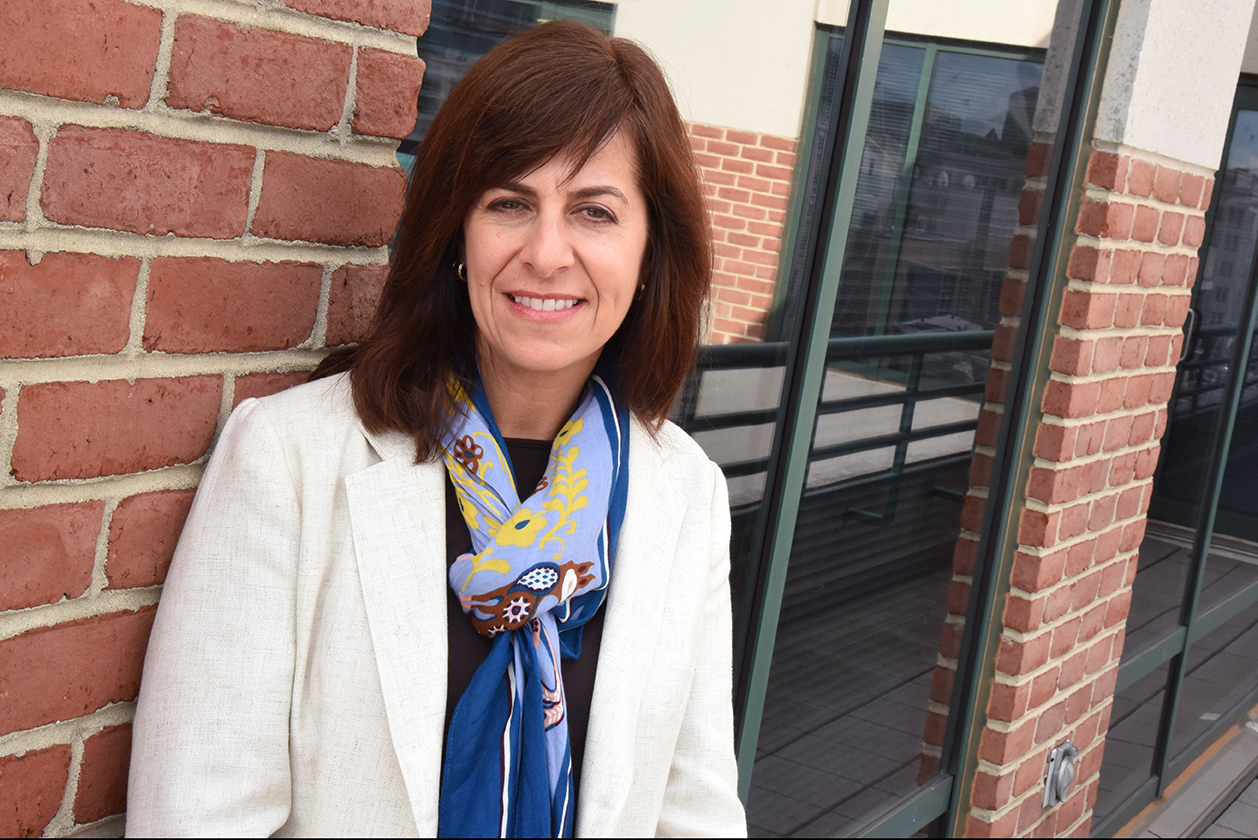 WASHINGTON – After 20-plus years of federal and state-level service in the criminal justice, law enforcement and mental health fields, Office of Justice Programs employee Maria Fryer certainly has realized her calling to support America's communities.
For the past two years, she has applied her experience and knowledge as a program analyst in the Office of Justice Programs' Bureau of Justice Assistance. BJA provides policy guidance and grant funds to state, local and tribal criminal justice stakeholders in an effort to build safe neighborhoods. Fryer manages a range of programs designed to address the issues faced by individuals in the justice system who have mental illness or co-occurring mental health and substance abuse disorders.
She most recently oversaw development of the Police-Mental Health Collaboration Toolkit, a web-based resource that provides law enforcement agencies with strategies for partnering with mental health providers. The toolkit helps them more effectively respond to service calls and improve outcomes for those with mental illness.
"I see this toolkit as being instrumental in creating positive change and helping agencies prepare a collaborative approach," said Fryer, who has worked as a military police officer, a state-certified law enforcement instructor and a federally-funded administrator for the North Carolina Governor's Crime Commission before joining BJA in 2015.
"If we're truly going to impact the problem, we have to think about impacting the lives of the people who are affected by mental illness," she said.
BJA's Policy Office launched the toolkit late last year. Fryer believes it will help make collaboration with mental health providers a regular police function.
"To watch how states, communities, the profession—how we respond to people in need and how we're getting better at it—that really is very rewarding for me," said Fryer. "I love being a part of a professional organization that can gather so much knowledge and compassion in one place."
Many U.S. jails responding to a 2016 Treatment Advocacy Center survey reported that 16 percent or more of their inmate populations were "seriously mentally ill." Further, fewer than half of mentally ill adults in the U.S. received services in the past year, according to the National Alliance on Mental Illness.
The toolkit—and similar projects that pool resources and strategies across federal, state, local and tribal jurisdictions—are especially useful in preventing those who live with mental disabilities or illnesses from entering the criminal justice system in the first place, according to Fryer.
"We found—and research also shows—that once people with mental illness enter the criminal justice system, for minor crimes, it becomes very difficult for them to get the treatment needed, to return and remain in the community," said Fryer. "Any stabilizing factors such as family, employment, or social services can be disrupted, adding further to the chances of repeat criminal justice involvement."
The toolkit currently addresses strategies to manage a mentally ill individual's first contact with law enforcement, but other BJA-funded strategies foster collaboration beyond the initial contact, according to Fryer. BJA's overall justice and mental health portfolio ensures that sound policies and practices address each intercept point where a person with mental illness may be found throughout the criminal justice system, she said. These include research-backed strategies, grant programs and collaborative tools for pre-trial processes; special court programs, such as mental health courts, for people with co-occurring mental and substance use disorders; and programs to help formerly incarcerated persons successfully reenter their communities.
For more information about the Bureau of Justice Assistance, including its various grants, programs and services, visit www.bja.gov.